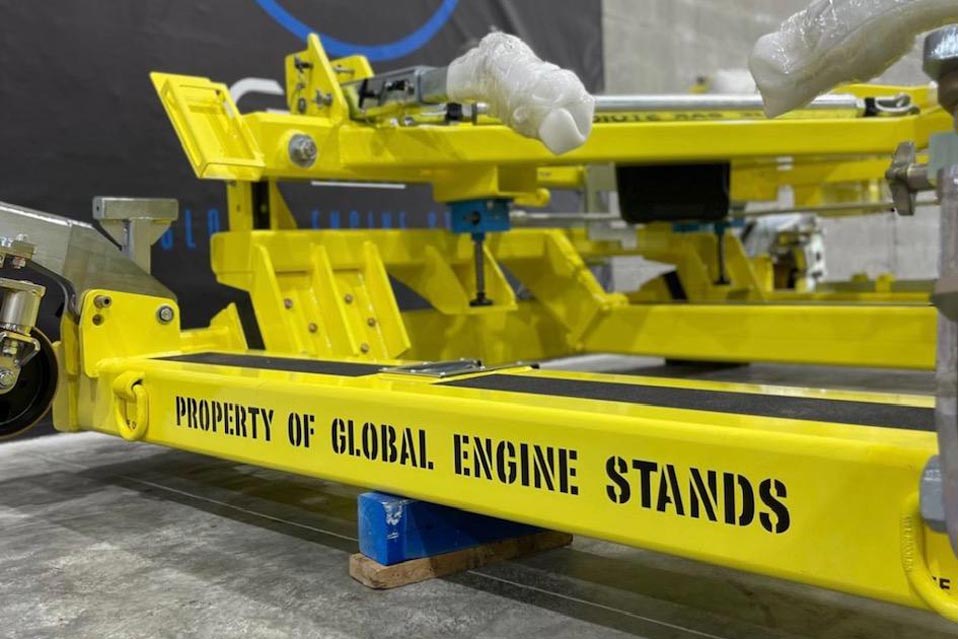 We currently stock a large number of aircraft engine stands. For any short term or long term lease requirements that sudden arise, GES has you covered by maintaining a pool of Aircraft Engine Stands ready to be shipped to your destination. Our lease stands are either newly purchased or Engine Stands that have been refurbished by Global Engine Stands.  All available Engine Stands can be shipped within 24 hours of a lease approval. All of our stands receive a detailed Pre and Post delivery inspection by our team of experts to make sure we deliver and meet our high standard quality services.
Due to our ever-changing inventory, please contact us directly at (305)978-0898  or to get a Quote on Aircraft Engine Stand Leasing available options.
Engine Transportation Stand we Support!
APU Stands
AE3007
CFM56-3
CFM56-5AB
CFM56-5C
CFM56-7B
CF6-80A2
CF6-80C2
CF6-80E1
CF34-3
CF34-8E
CF34-8C (Coming Soon)
CF34-10E
GE90-94/115B Truck/Air (Coming Soon)
PW2000
PW4000/JT9D
PW4000-100″
PW1100
RB211-535C&E4
V2500-A1/5
Trent 700